Health and safety
Strategic goals:
ZERO WORK-RELATED FATALITIES zero-tolerance policy on work-related fatalities
Key performance indicators
in team KPIs of all employees
in individual KPIs of production site managers
Responsibility
The Audit Committee deals with industrial safety matters. The Committee reviews management reports on industrial safety performance every quarter, with management participating in the Committee's meetings providing detailed account of causes of accidents, measures taken to prevent similar accidents in the future and disciplinary actions taken against the employees at fault.
The Company's Health, Safety and Environment Committee, led by the Senior Vice President – Operational Director, is focused on improving performance and accountability in health and safety. The committee meets quarterly at various production sites of the Group to discuss improvements to industrial safety management, including:
analysis of the circumstances and causes of severe and fatal work-related injuries
status of measures planned and implemented to prevent similar injuries across the Company's enterprises
programmes of organisational and technical measures to improve health and safety.
Remuneration payable to all heads of production units is linked to their industrial safety performance. They are personally responsible for the life and health of each of their subordinates. In addition, team KPIs for all employees include injury rate reduction across the Group enterprises (20% of the team KPIs). Industrial safety metrics weigh between 12% and 28% in individual KPIs of production site managers. Failure to prevent a fatality blocks performance bonuses.
Personal
commitments of managers
The Group has in place the corporate standard Demonstrable Commitment by Managers to Health and Safety. In line with the standard, managers make personal health and safety commitments for each year, including personal and group meetings with employees at production units, participation in audits of the occupational health management system, as well as Engineers and Technicians Days conducted with line managers (pre-shift briefings, workplace visits, discussions and recommendations to managers). Performance against personal commitments is included in each manager's individual KPIs.
Regular sessions, chaired by production unit heads, are held with employees to build a strong workplace safety culture.
Certifications and audits
In 2021, surveillance audits confirmed compliance of the occupational health and safety management systems of MMC Norilsk Nickel facilities (Head Office, Polar Division, Polar Transport Division, Murmansk Transport Division) with ISO 45001:2018 international standard. The certification body Bureau Veritas Certification noted a high level of maturity and development of the occupational health and safety management system and confirmed the system's compliance with the standard.
The Group's production units are regularly audited for compliance with applicable health and safety requirements. A total of 53 audits took place in 2021 in accordance with the approved schedule, with production site managers and their deputies also involved in the audits.
Certificate

GOST 12.0.230–2007 (interstate standard identical to ILO-OSH 2001)

Certified assets

MMC Norilsk Nickel
Kola MMC
Pechengastroy
Norilsk Nickel Harjavalta

Auditor

Bureau Veritas Certification

Voluntary certification system Standard-Certifica by Isomax
As at the end of 2021,
59
%
of the Group companies had health and safety certification.
Injury rates
Unfortunately, the number of lost-time injuries almost doubled in 2021 (from 22 to 42 incidents), with the number of fatalities also growing (from 9 to 11 incidents).
Most fatalities took place at the Norilsk Division in underground mining operations, which prompted the establishment of a cross-functional expert team of managers at the Polar Division to improve the underground mining safety processes. As a result, an action plan was developed to improve workplace safety. In a separate accident, a walkway collapsed at Norilsk Concentrator in 2021, which sadly resulted in the death of three of our employees. To eliminate the risk of similar incidents in the future, the Company has implemented a series of organisational changes within the Norilsk Division, put in place a building and structure monitoring system, and made a number of improvements to the industrial facility supervision function and its inspection and examination processes, as well as the process of implementing instructions resulting from industrial safety reviews.
All accidents were thoroughly investigated, with the resulting reports submitted to the Board of Directors, and action plans developed to eliminate their root causes. Nornickel's management reinforces the Group's commitment to achieving zero work-related fatalities and sees fatality-free operations as its strategic priority. The Company continues to implement dedicated programmes to prevent and avoid accidents and work-related injuries. A comprehensive review of industrial safety standards and requirements has been scheduled for 2022 to prioritise focus areas for preventing safety breaches that may result in fatalities or serious injuries.
| Item (per 1 mln hours worked) | 2017 | 2018 | 2019 | 2020 | 2021 |
| --- | --- | --- | --- | --- | --- |
| | | | | | |
| | | | | | |
Main causes of fatalities across the Group
| Item | 2017 | 2018 | 2019 | 2020 | 2021 |
| --- | --- | --- | --- | --- | --- |
| | | | | | |
| | | | | | |
| | | | | | |
| | | | | | |
| Road traffic accident (RTA) | | | | | |
| | | | | | |
| Exposure to extreme temperatures | | | | | |
| | | | | | |
| | | | | | |
| | | | | | |
The Company has developed and implemented a special standard which allows choosing a contractor meeting its H&S standards as early as at the selection stage. Regular meetings with contractors enable coordinated joint actions to support the achievement of set goals while ensuring safety compliance.
Prior to the commencement of any work, contractor employees are required to receive induction and targeted briefings on occupational health. The standard provides for fines where a contractor's non-compliance with the H&S standards has been identified by the customer through a regular audit.
In 2021, Nornickel regularly monitored its contractors' compliance with the H&S requirements, including through joint inspections of compliance with work safety requirements and meetings of health and safety councils (committees) involving contractor representatives.
Engagement with organisations representing employees
The Group's collective bargaining agreements have separate health and safety sections. The obligations and commitments of the parties in relation to health and safety are also included in the interregional cross-industry agreement for copper and nickel producers and production support providers.
The Company and most of its subsidiaries have joint health and safety committees made up of management, employee and trade union representatives.
Industrial safety compliance and breach prevention
The Company has a zero-tolerance approach to unsafe behaviours, as prevention of safety breaches plays a critical role in reducing injuries and accidents.
The Company's H&S corporate standards also apply to its contractors. Nornickel's production enterprises have process-, job- and operation-specific regulations and guidelines in place containing dedicated industrial safety sections.
Thus, workers with on-site production experience of less than three years wear special red helmets with the word "Caution" on them and protective clothing with "Caution" badges that make them stand out.
The Company has developed the Control, Management, Safety Automated System (CMS AS) which is being gradually rolled out across the Company's assets. The CMS AS is a SAP EHSM-based information system designed to collect, process, record and analyse health and safety data. The use of the CMS AS as a single centralised management mechanism drives the quality and efficiency of H&S processes, ensuring a unified approach to the H&S procedure compliance and reporting.
Nornickel has developed and put in place an H&S compliance monitoring system featuring multi-tier control with ad-hoc, targeted and comprehensive H&S inspections. The first tier control involves the line manager (aided by designated members of the occupational health team) and focuses primarily on workplace set-up. The second and higher control tiers involve special H&S commissions with representatives of management and employees.
In addition to the above prevention and control initiatives, the Company conducts regular behavioural audits in accordance with the approved schedule. The prevention and control team has identified and disciplined over 12 thousand non-compliant employees, including by partially or completely stripping them of their bonuses.
Nornickel's absolute priority in safety during 2021 was its programme to set up regular open risk dialogues between line managers and workers. The programme is a true cross-functional effort that involves HR, H&S and production management teams. This initiative has proved to be successful: a pool of mentors has been formed from among H&S team members, with over 3.3 thousand line managers taking training and 77% of managers certified and now delivering briefings in the new, dialogue format.
Personal protective
equipment
Employees are provided with safety clothing, footwear and other personal protective equipment to mitigate the adverse impact of work-related harm. Employees working in contaminated conditions are provided with free-of-charge wash-off and decontaminating agents. In 2021, the Nornickel purchased personal protective equipment worth over RUB 3 billion (USD 41 million).
The Company is committed to ensuring its people have all the necessary knowledge, skills and capabilities to perform their duties in a safe and responsible manner.
Training starts immediately after an employee is hired, with an induction safety briefing and subsequent on-the-job briefings. Briefings are then repeated regularly in accordance with the existing corporate programmes. There are also interactive training courses for employees in key positions. In 2021, 38,253 Group employees were covered by these trainings and briefings, including 489 workers' representatives and trade union members. All Group employees also regularly take online industrial safety trainings and final tests.
Furthermore, ТОТ Consulting and the facilities of the Norilsk and Kola Divisions have continued to implement the Pre-shift Briefing: Safety Dialogue project to provide line managers with hands-on skills delivering pre-shift briefings.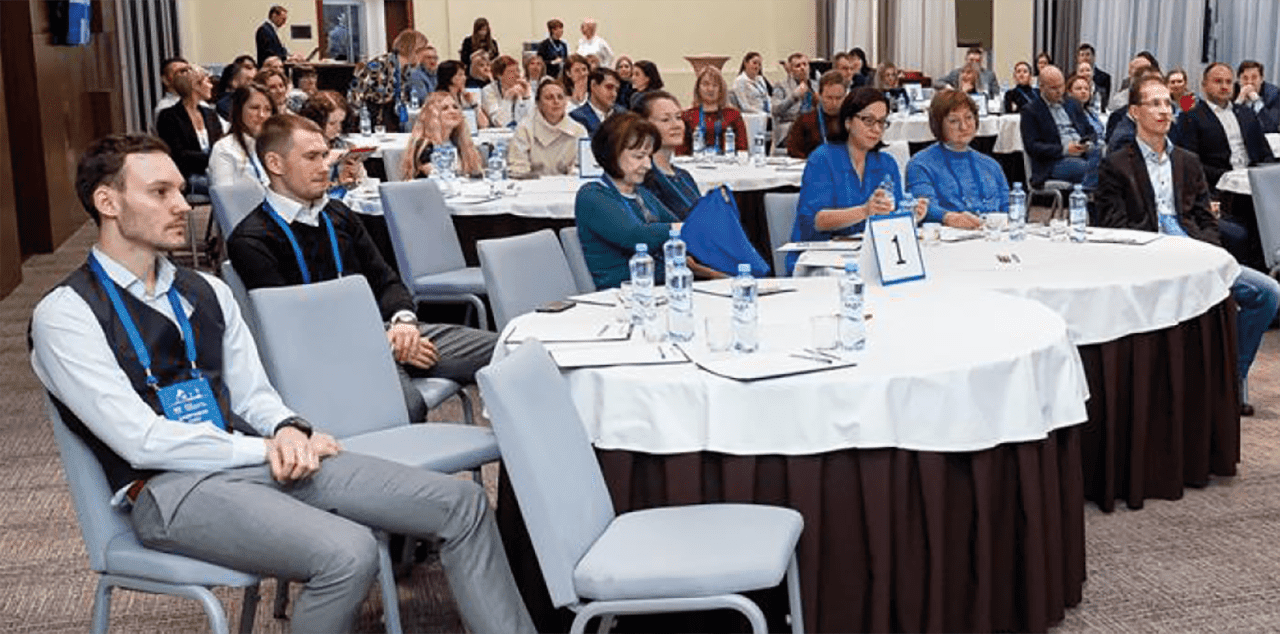 Prevention of occupational diseases
The Company promotes disease prevention and healthy lifestyle among its staff to minimise the risk of occupational diseases, with management focused on communicating to all employees the importance of complying with occupational safety requirements and protecting one's own health. Nornickel also seeks to introduce meaningful occupational health initiatives taking into account both workplace and individual risk factors.
The Company offers its staff regular disease prevention screening in line with recommendations from the healthcare authorities. Employees undergo mandatory pre-employment, regular and ad-hoc medical examinations at the Company's expense. Special medical examinations at occupational pathology centres are provided to employees exposed to hazardous substances.
Production enterprises have dedicated medical aid posts to perform pre-shift health checks and provide medical assistance on request during working hours.
Employees working in harmful or hazardous conditions receive free food, milk and other products for therapeutic and preventive nutrition to improve health and prevent occupational diseases.
| Item | 2017 | 2018 | 2019 | 2020 | 2021 |
| --- | --- | --- | --- | --- | --- |
| | | | | | |
The Company has launched a corporate healthcare project to deploy commercial healthcare facilities in the region, thus reducing peak loads on the public healthcare system, and to set up shop-level healthcare services at its enterprises to prevent diseases. The corporate healthcare development will allow Nornickel employees to enjoy a wide range of quality medical care and timely medical aid services.
The first of the Company's six healthcare centres was opened in late December 2021 in Norilsk, with four more centres planned to be opened shortly in the Norilsk Industrial District (in Norilsk, Kayerkan, Talnakh, and Dudinka), and one centre for the Kola Division (in Monchegorsk). These healthcare centres will provide both employees and their families with healthcare services under the VHI programme.
SO2 emissions in Norilsk have decreased by 30%–35% over the period since the Nickel Plant shutdown in 2016. According to the Russian Federal Service for Surveillance on Consumer Rights Protection and Human Wellbeing (Rospotrebnadzor), the total number of newly diagnosed cases decreased by 23% (in 2020, from a 2016 baseline), with disorders of blood and blood-forming organs, including the immune system, falling by 48%, respiratory diseases by over 11%, and cardiovascular diseases 23%.